Zkhiphani was at BET Africa's media launch of Lebo Matosa biopic Dream: The Lebo Matosa Story. The six-part drama series will see KB Motsilanyane playing the adult Lebo Matosa and the young Lebo will be portrayed by Somizi Mhlongo's daughter Bahumi Mhlongo.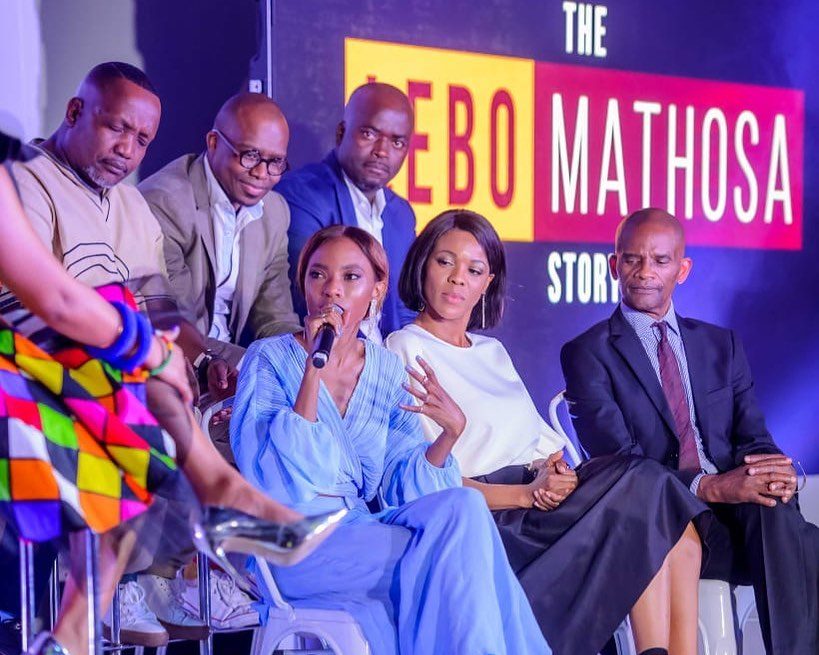 When it was first announced that Bahumi Mhlongo and KB Motsilanyane there was a great deal of controversy surrounding them. The two actresses received a great deal of backlash since the announcement was made from the masses on social media claiming that they are not worthy of playing the role of Lebo Matosa.
"I trust the people who cast me. I know that they have a big responsiblity to make this thing work. I don't think they would cast me if they didn't think I could do the job, I don't think it would be worth it."

– Said, KB Motsilanyane.
She further adds the said was disturbed when she saw Bahumi Mhlongo being attacked on social media for being cast to play the young Lebo Matosa.
"I was a bit disturbed when I realised that people were attacted Bahumi […] Bahumi is a child and you had full grown people attacting for taking a job that she offered. We don't force pourselves and say 'I wanna play the role' we queue like everybody else."
Full the full scoop on the story check out the video above and don't forget to comment your thoughts on the matter.
Don't forget to catch Dream: The Lebo Matosa Story is airing on The 6 November on BET Channel 129 on Dstv.