Rapper, Saudi claims that he is the best rapper alive right now and wants to prove this in 2020 through the release of multiple projects
Saudi is arguably one of the country's brightest and promising talents. The Make You Proud rapper recently departed from record label, Ambitiouz Entertainment and he is determined to make things work as an independent artist. He dropped an unconventional mixtape titled The Drip's Leak which was a combination of old and new music that he wanted to put out before dropping his highly anticipated Senaone mixtape and his sophomore album, Japan 4.
Read more: #Review: Saudi's Latest Mixtape, "The Drip's Leak", Reminds Us Of His Range
In a recent chat we had with him we spoke about his high streaming numbers on Spotify and what they mean to him. He scored over 40 Million streams on the music streaming app for his 2017 project, D.R.U.G.S Inc, despite releasing a project in 2019. We also asked him what he thinks of the game at the moment and what, in his opinion, makes him a great artist.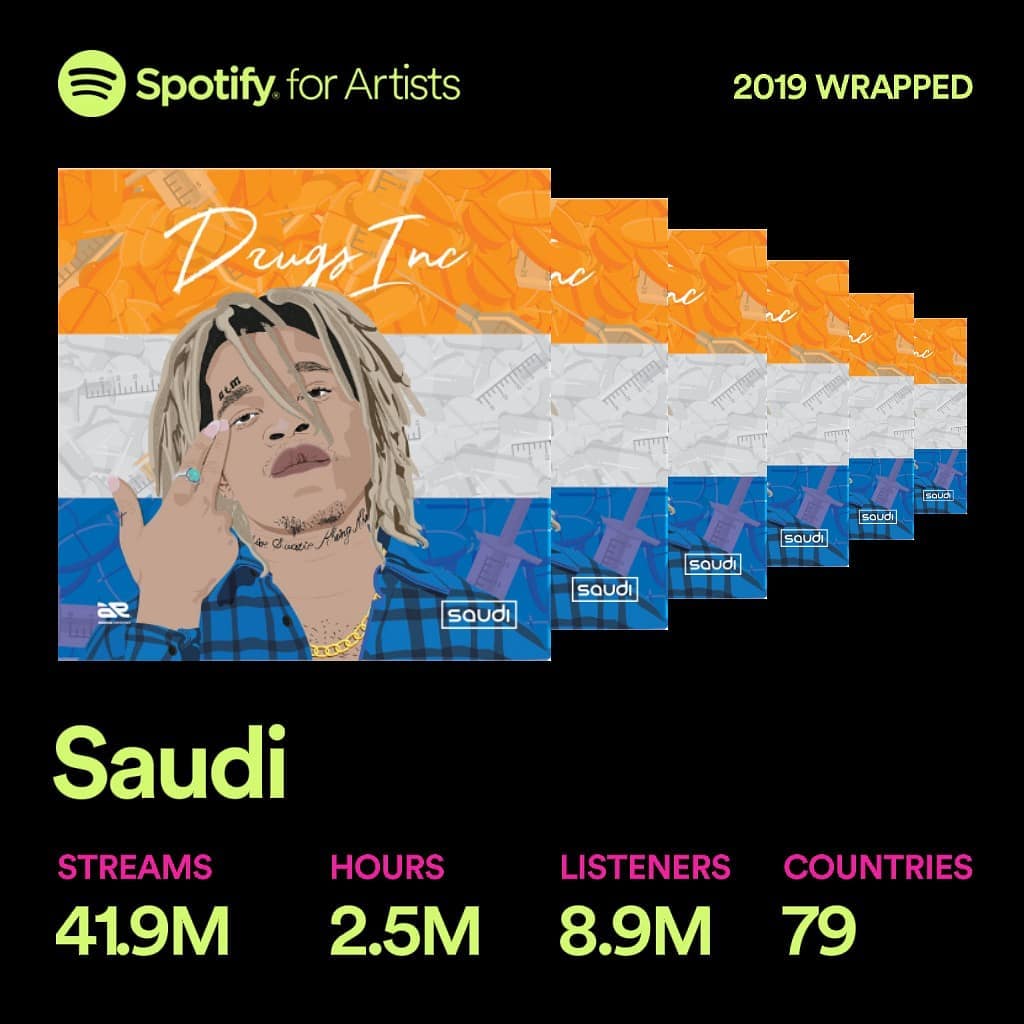 "I'm the best rapper alive right now and I truly believe that because I don't hear music that's as great as the music I'm making right now. I don't think anybody is working as hard as I'm working right now."
He continues by saying that his standard of music is high and compared to what he's been hearing on radio and in the streets, it makes his plan for world domination easier. "I hear rappers and I hear what people like but it does not equate to istandard sami and what I believe should be great," he says, adding that he thinks that the game, in his opinion is dead.
Peep the rest of the interview for more.