Flame, Ecco & Mellow- "Money is the root of all evil; it just got complicated"
In the third and last segment of this insightful interview between former The Wrecking Crew members, Flame, Ecco and Mellow, they clear up how expenses were paid within the crew. In the first two segments they spoke about why they left the crew as well as how there is no bad blood between them and the remaining members.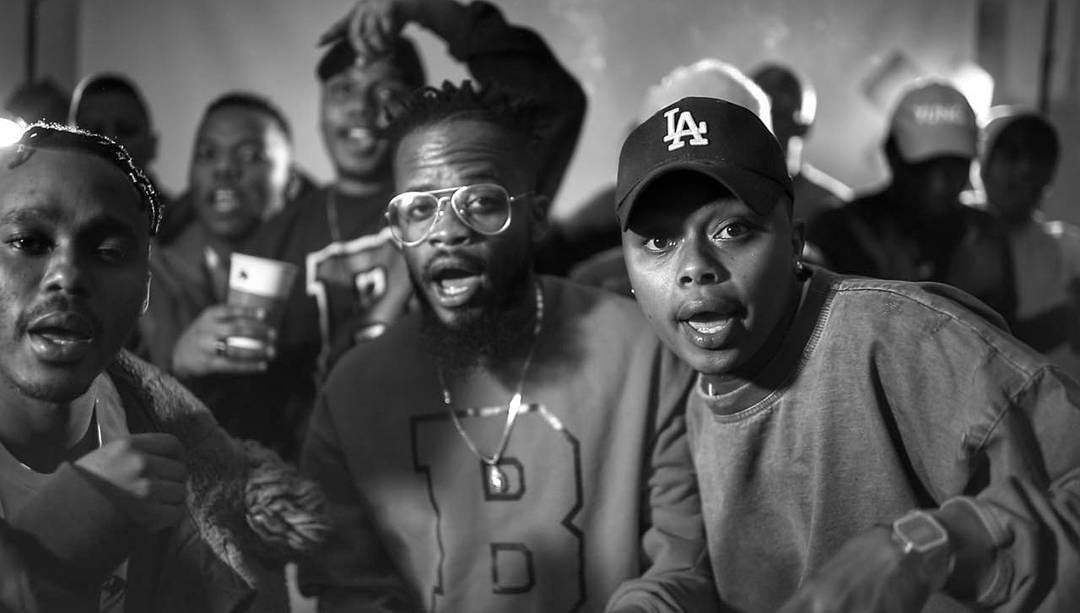 Ecco clarifies that The Wrecking Crew is not holding A-Reece back
In the first part of this video, the gents clear up the rumours that TWC is holding A-Reece back. In case you didn't know, plenty of the fans of the collective have the opinion that A-Reece is being held back by the crew. This is apparent in how Reece hardly ever has a song on his own and how almost each and every joint that he drops features a member from the crew. Fans were convinced that his growth was stunted as he sounds monotonous on every joint.
"Wrecking Crew holding Reece back? That is non-existent because Wrecking Crew is a force that Reece started to build. So he knew what he was doing when he did that," Ecco explains.

The three gave us insights into how the money was split
The second part of this video chats about the living arrangements and how expenses were split in the crew. As we all know, the crew had rented out a three story mansion and were all living together. Since these three split from the crew they got their own place. They also they gave us insights into how the finances of the crew was handled and how money was split.
"Whatever money we get as The Wrecking Crew, we don't split it, we don't it at all. What it does is it handles the household needs; it handles rent, it handles, groceries… it handles everything. And then when you book Flame personally, that's his money… but things got a little complicated."
Peep the rest of the video!