Ntando Duma speaks about being on Tropica Island Of Treasure and show remorse for publicizing her issues with her Baby Daddy online.
Zkhiphani had a sit down with Ntando Duma at Starbucks in Rosebank. During the conversation, Ntando expressed her excitement as a contestant of the Tropica Island Of Treasure where she stands a chance of winning R1 million. In the Tropika Island of Treasure competition, she is competing with fellow media friends like Nadia Jafta, who was at the Starbucks Rosebank fundraising event.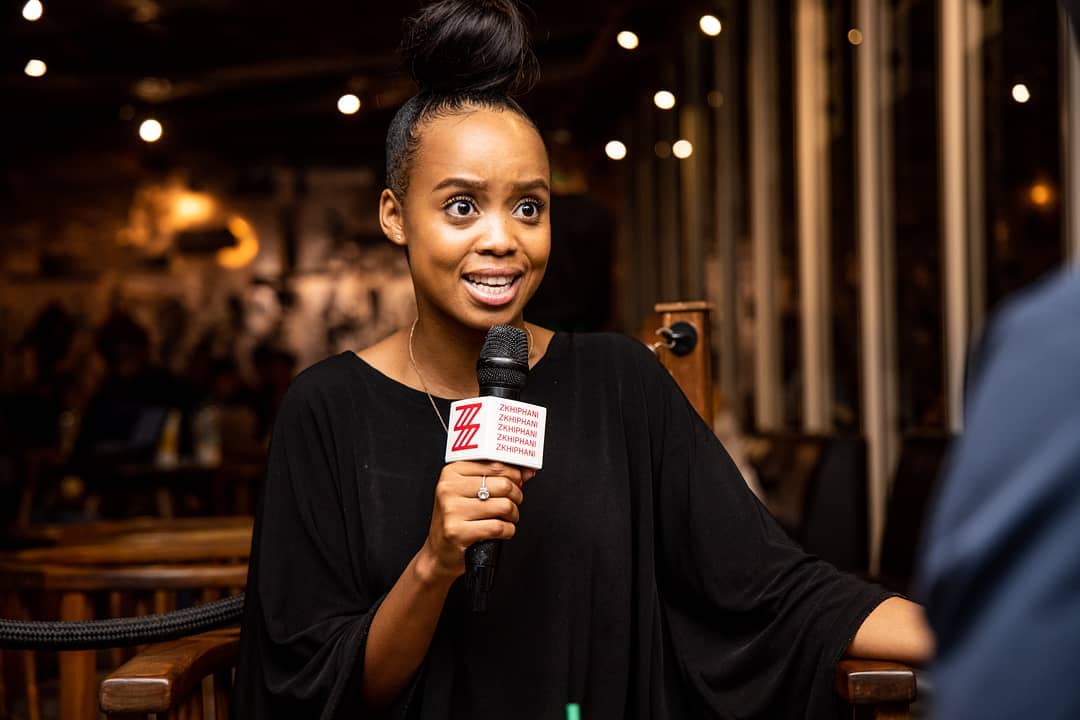 Ntando also talks about fixing things between herself and the father of her child Junior De Rocka. This comes after their social media spat over child support and Ntando expressing her disappoint about him as a father. She said:
So the whole ebaby daddy drama about the maintance was definately and evidently fixed, because you can now see the daddy and the baby together and im glad that it turned out this way. But im also dissappointed that I had to go the social media route to actually get him to be part of the childs life.
To get the full story, watch the video above. Let us know in the comment section below, share your thoughts with us.