WATCH Euphonik on helping a security guard & the importance of supporting blacks.
South African DJ, music producer, and radio presenter Euphonik recently trended on social media after he offered support to a security officer who tweeted that he is not proud to be a security guard however he is proud to have a job.
Am not proud to be security guard bt am proud to have a job
tweeted Solly Seroxta on 24 November 2018.
Euphonik responded to his tweet with;
Buthi please send your CV To the email in my bio. Perhaps we can make you head of security at one of our buildings. Your attitude is ?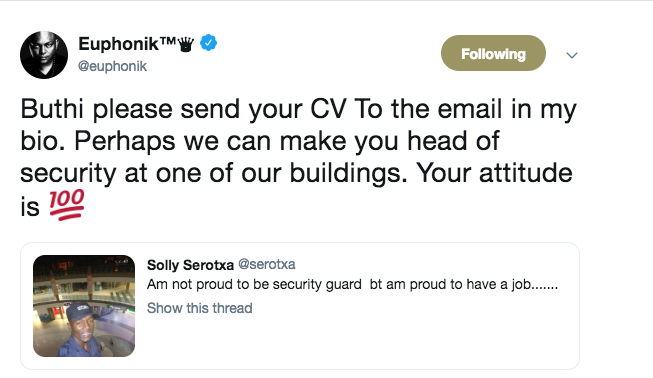 Euphonik chats to us about the story, watch the full interview above.